MANAGE ALL SALE CHANNELS IN
ONE CENTRAL PLACE
Update all changes on products and inventory which will be then synchronized to all sale channels
Manage all shipping orders in one centrel place and automatically update shipping status from the shipper.
Automatically summarize business analysis and report by each channel and the whole chain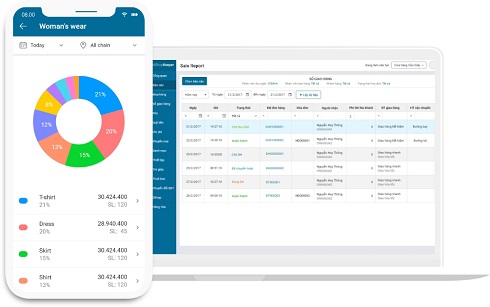 SELL QUICKLY, CHECK OUT EXACTLY, REPORT INSTANTLY
Consult sale and check inventory right on the phone.
Check out in seconds with bar codes, automatically apply the promotion programs, support payment by cash, card and e-wallet,etc
Report instantly right on the phone, which keeps the owner updated with the shop business every time, every where.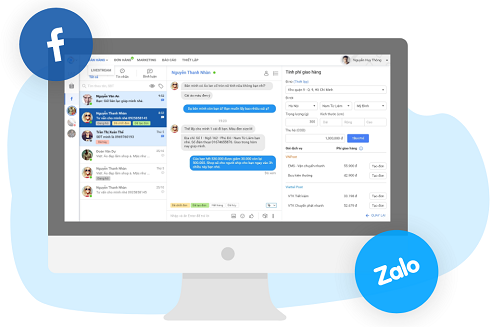 Sell products on the largest social networks
Manage thousands of messages/comments in one central place and do not miss any customer.
Automatically reply to messages/comments or hide comments even if you are not online.
Search items, inventory right when you are chatting and creating shipping orders which will be sent directly to the shipping partners.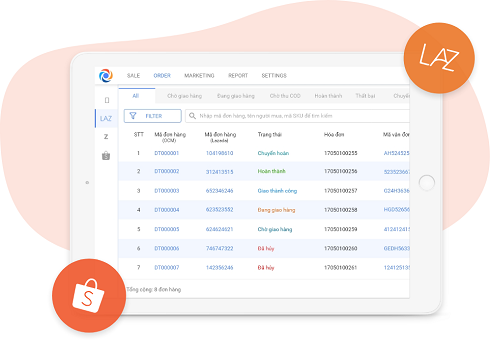 CONNECT MILLIONS OF CUSTOMERS ON ECOMMERCE PLATFORM
Automatically update all orders from the ecommerce platform to the software.
Automatically synchronize product information, manage all in one central place.
Automatically update inventory, never worry about insufficient goods.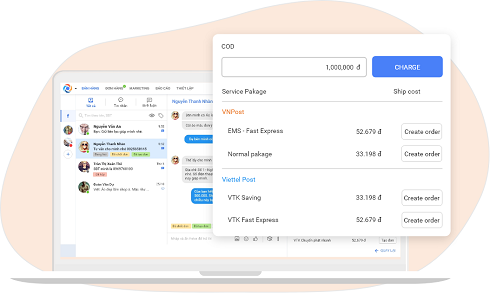 AUTOMATICALLY CONNECT WITH THE SHIP PARTNERS
Easily connect with ship partners with just 1 click.
Auto update order status from the ship partners.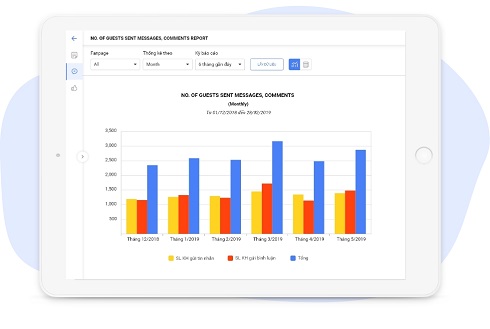 Report instantly, analyze in detail by each channel
Automatically summarize sale report by each channel and the whole chain.
Easily compare performance of different channels.